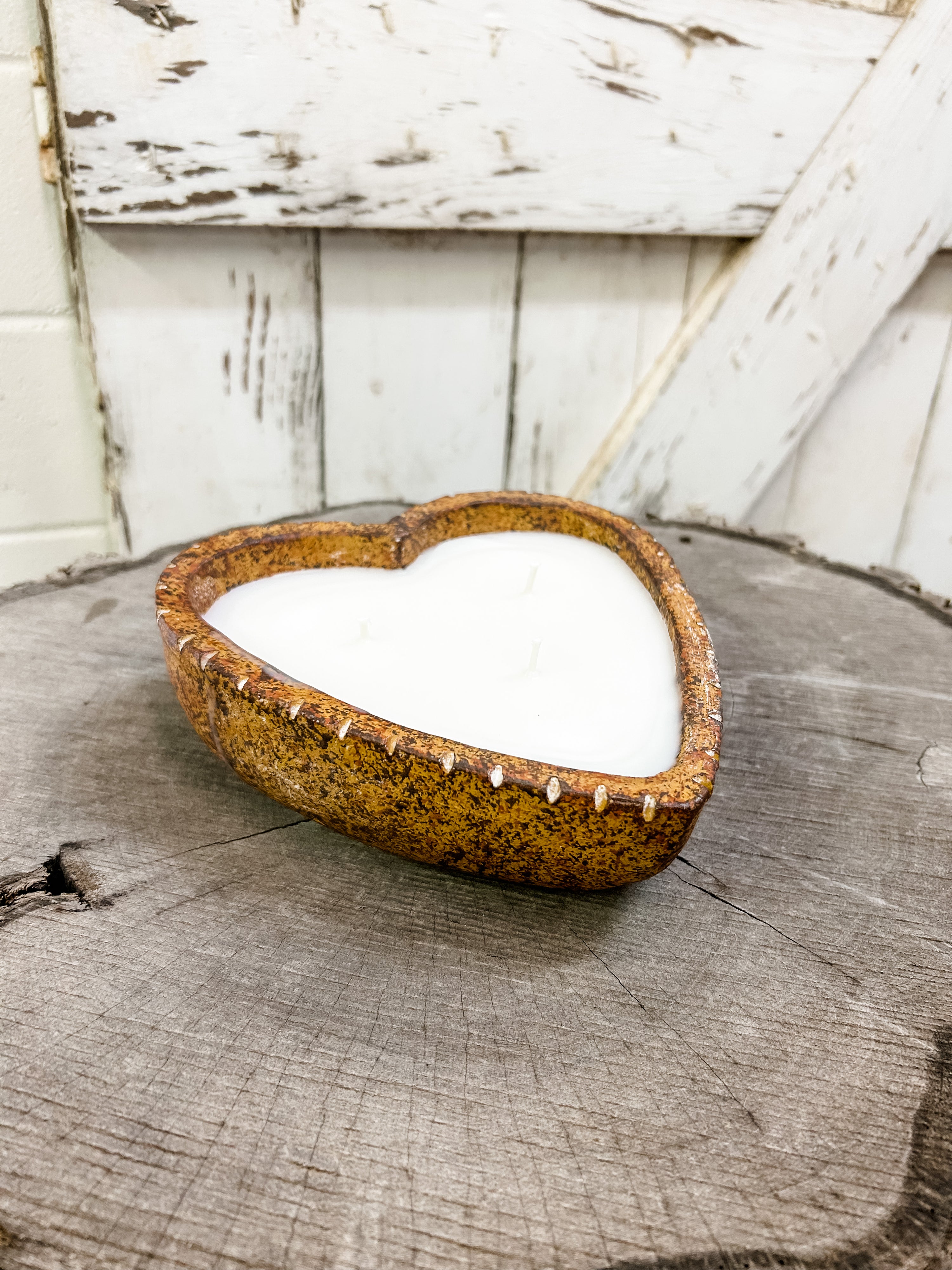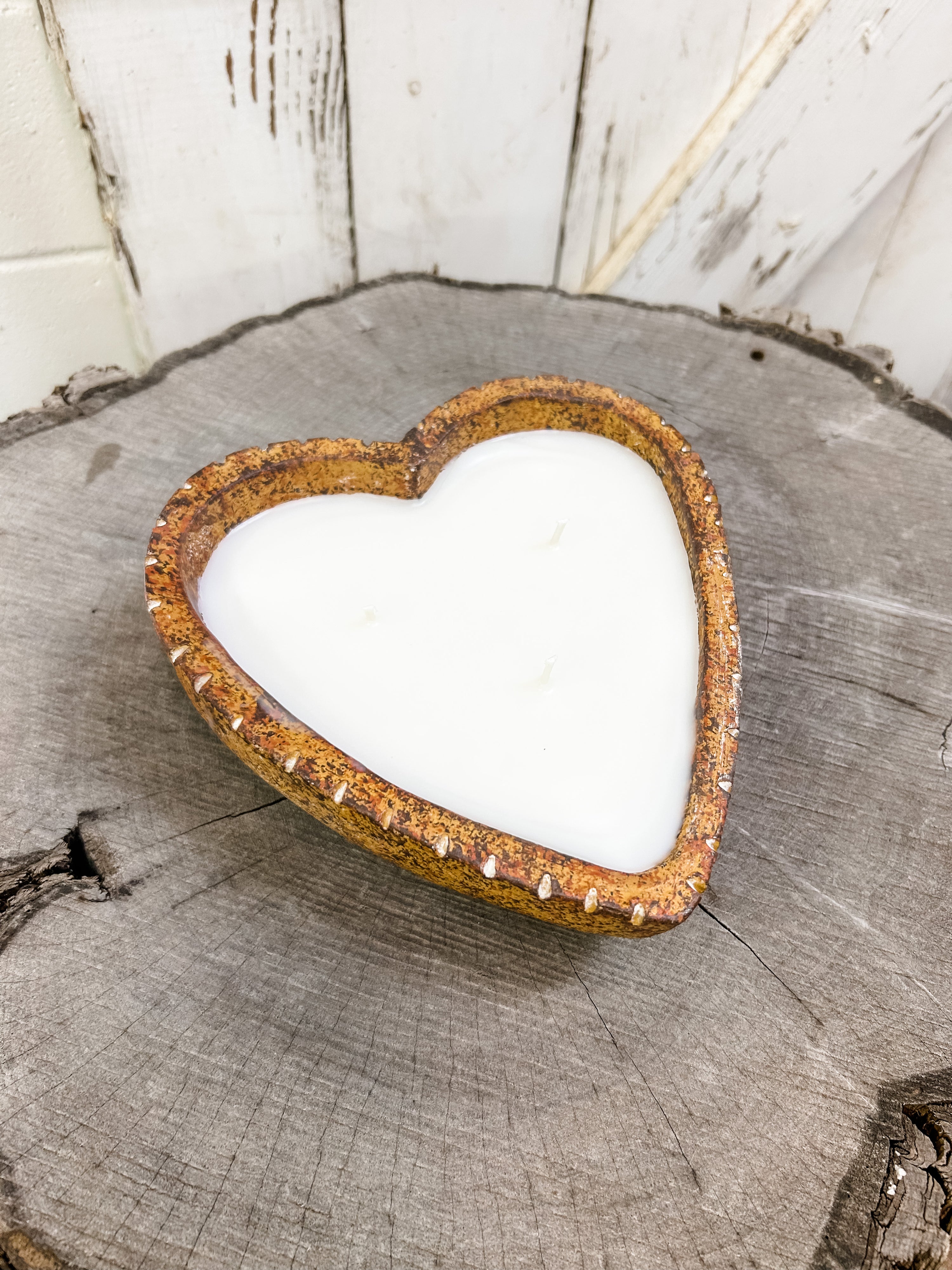 Pottery Brown Heart Bowl | Pick your scent
Pick your own scent!
Please choose between the following scents for faster turnaround, but you can choose from our current line as well! Just add your choice in the notes section or email us.  
Amazing Grace is inspired, natural and so so sweet. Floral aromas of jasmine and lily will open up your space and leave it feeling clean and fresh, while the notes of woods and earth bring in the feeling of the outdoors.
Homestead is a sweet buttercream fragrance blended with a mix of cinnamon, clove, vanilla, and flakes of coconut. This homey scent makes anywhere smell like home, comfy, and inviting.
Rustic Charm is a jasmine and rose blend with melon and hints of calm wood musk. This creates a clean and natural fragrance that calms and relaxes any space. We love this scent so much we call it our signature scent, and it shares a name with our company.
Rustic Charm Vintage 
 Pouring our fragrances into antique containers has been a long time hobby of ours. We love that no two are alike, and each holds a bit of history all it's own. Found at garage sales, flea markets, and antique shops throughout the year, we've been collecting unique cans, mugs, containers and cups for this fun sale! Not only do you get a wonderful candle, but also a unique vintage container to keep loving long after the wax is gone  
Hand-poured and Hand-crafted.
Each of our candles is poured by hand with love at our shop in Breckenridge, Texas. We take the time to ensure each product we ship out meets our quality standards so you can rest assured you're getting our best every time. We love what we do, so you can love what we make. 💛
Family Business.
By purchasing Rustic Charm Candles, you're supporting our small family business in the heart of Texas. From production to your hands, our family pours, packs, and ships your candles.
Some specifics on our vintage candles:
Burn times vary by size.

We recommend burning your candle for at least 2-4 hours each time you light it for optimal longevity and quality of the burn.

We use a soy blend candle wax in our candles. This proprietary blend allows for a clean and safe burning candle with optimal scent throw and burning time. More information about the safety of scented candles can be found by clicking here. 

Our fragrance oils are derived from essential oils and are tested safe for use in candles.

Please note that due to individual hand pouring, the color may vary slightly from candle to candle.

Please use caution when burning these candles. Though they are safe, we recommend only burning on non-flammable surfaces.

Please note these coffee tins are vintage, and may have rust, scrapes, and/or writing. Please view photos before purchasing.
Recently Viewed