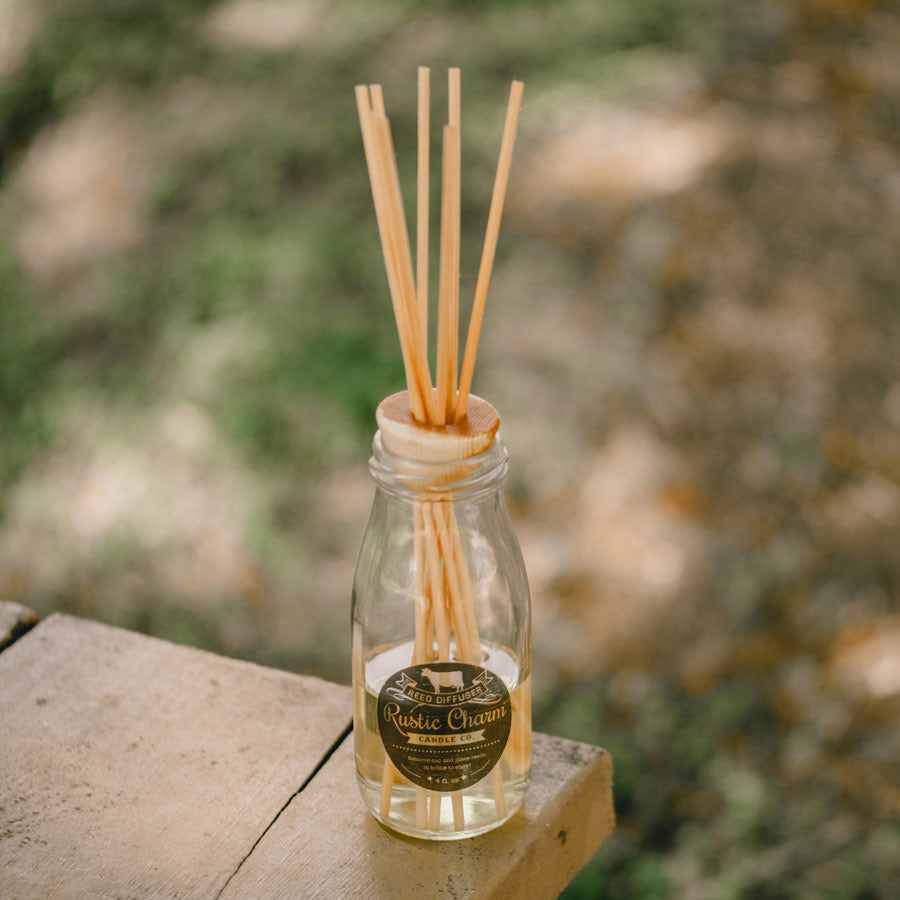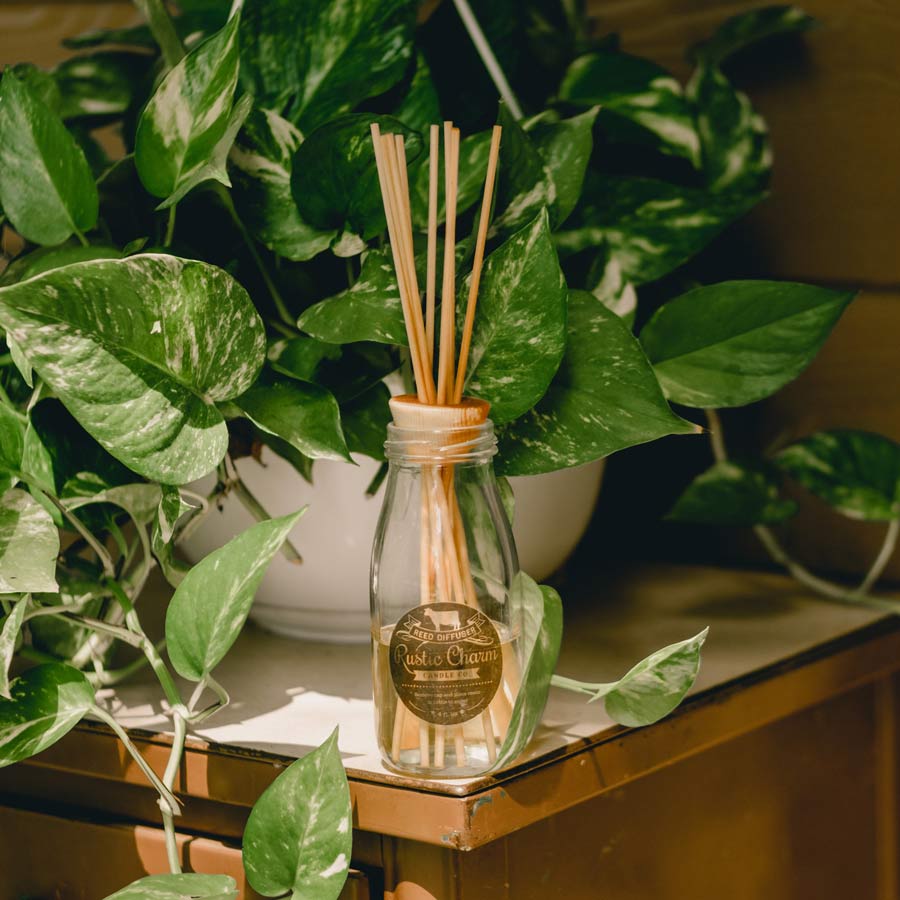 Milk Bottle Reed Diffuser
This adorable milk bottle diffuser holds a wooden cork that holds reeds and comes in any of our Rustic Charm fragrances! 


The bottles are 5.5-inches tall by 2.75-inches wide. They are filled with 4 oz of fragrance.

The burlap bag holds the milk bottle with a screw-top lid, a wooden cork, and 8 reeds and is tied with twine.

*Please note that the liquid in the bottles may vary in color depending on the scent.
Recently Viewed