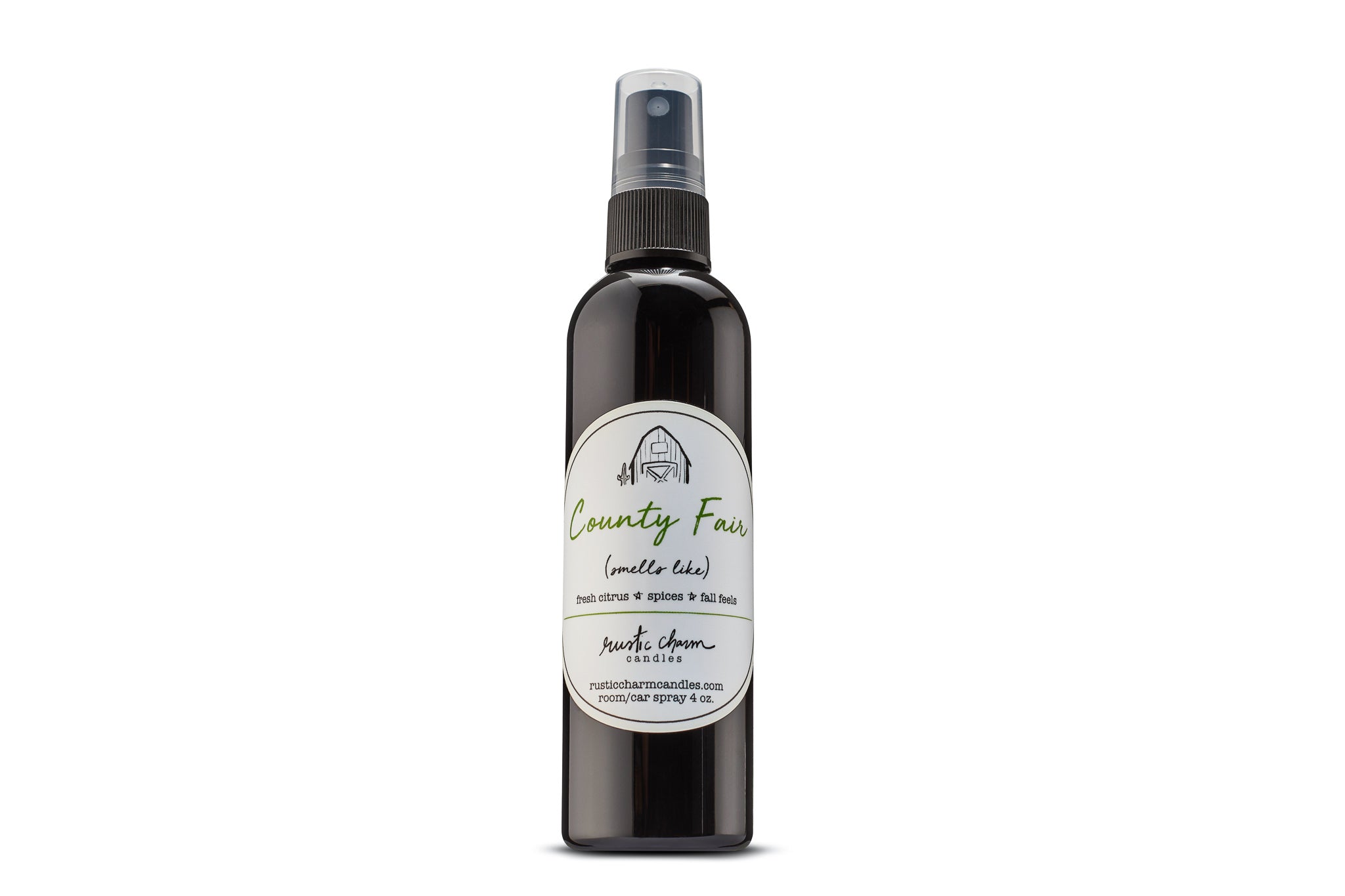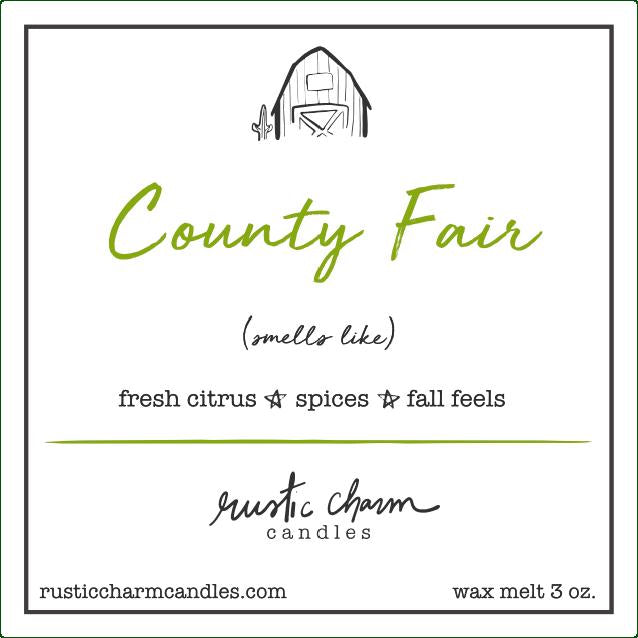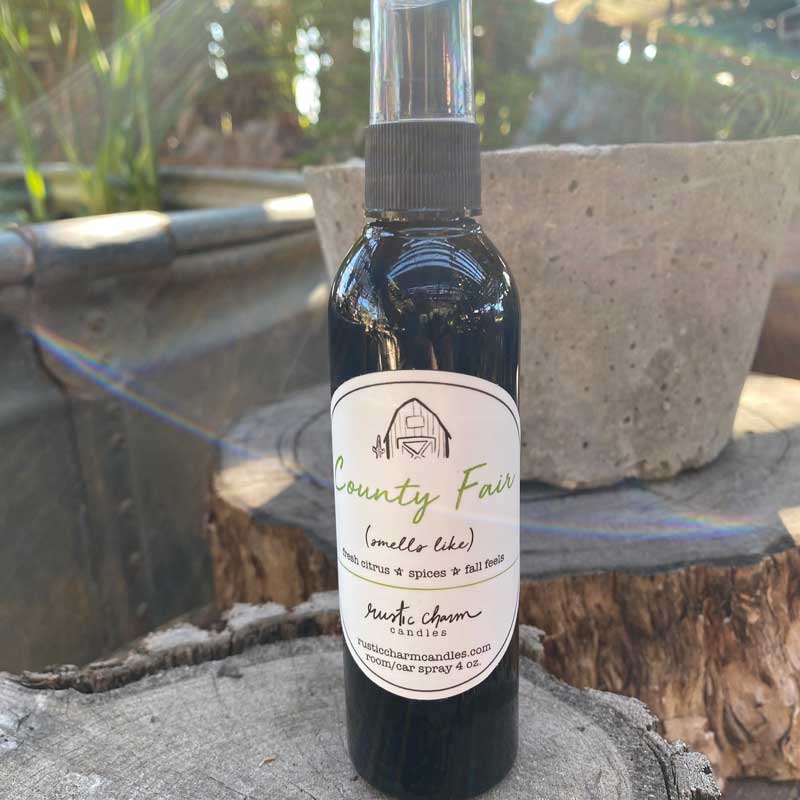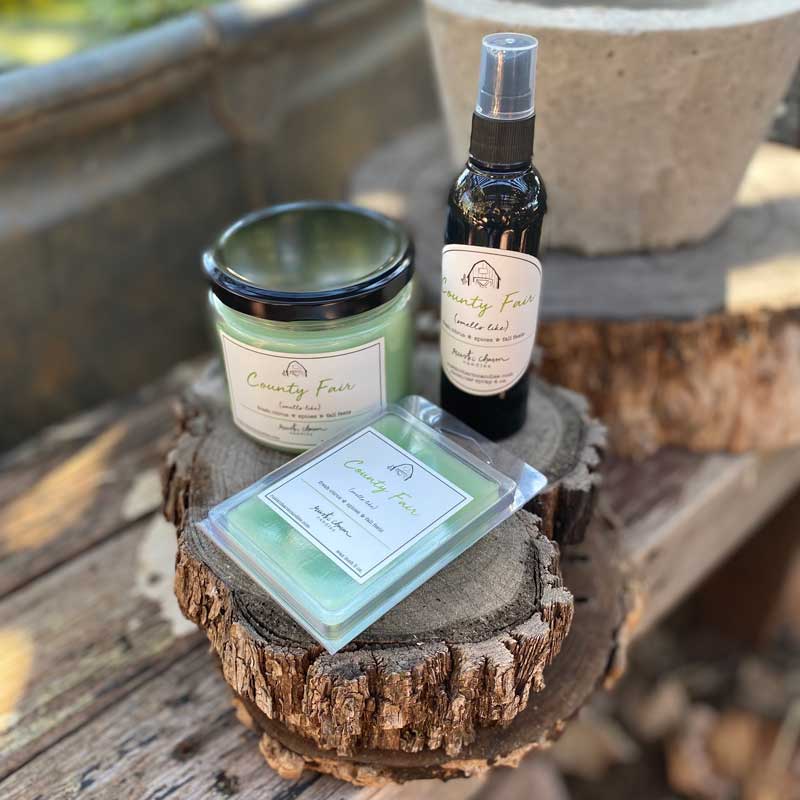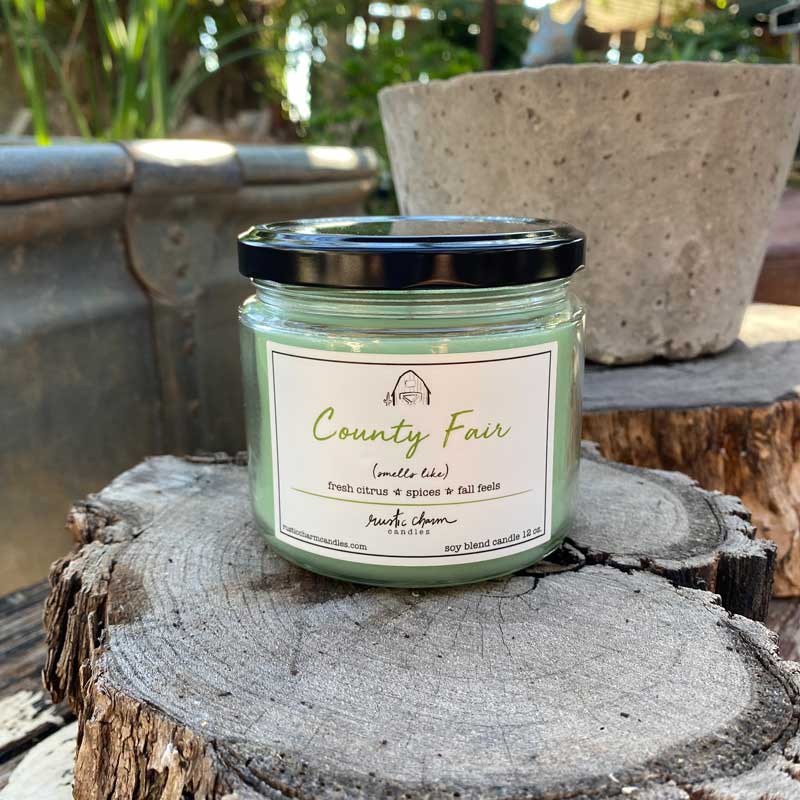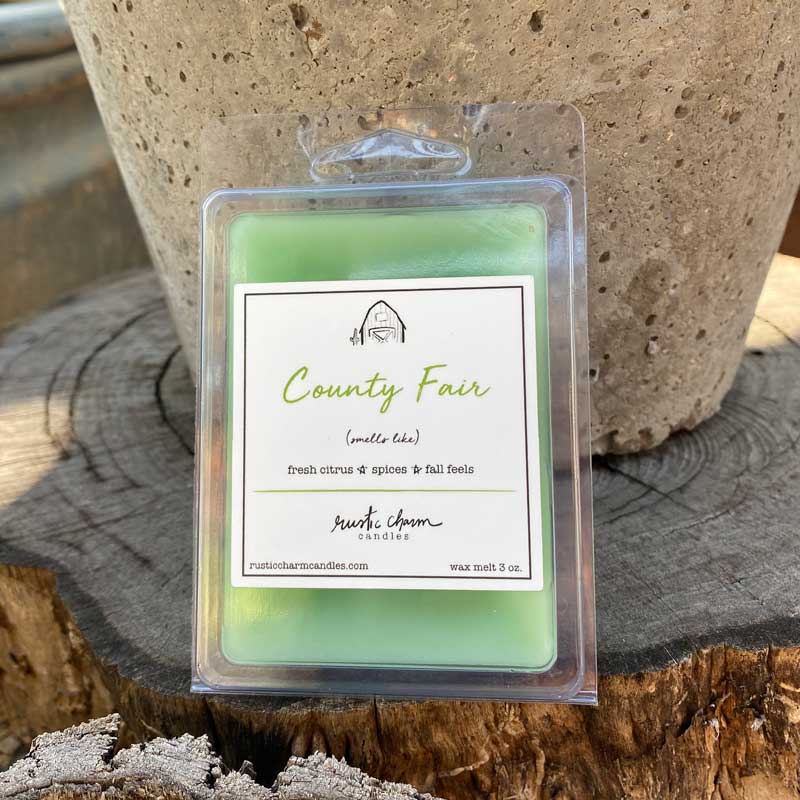 *Fall* County Fair Room & Car Spray
County Fair - Do you love the smell of a farmer's market at your County Fair? Ever wish you could breathe in the fresh citrus scents with apples, clove, raspberry, and peach, with a nice touch of cinnamon and vanilla? Well, then this scent if for you! This blend creates a fragrance destined to remind you of your hometown county fair!

About Our Room & Car Sprays.

Our room & car sprays are the quickest way to fill your space with Rustic Charm fragrance. With a quick shake and a spray, you will instantly freshen up your room or car! Our bottle produces a very fine mist with a perfect blend of our fragrance with the base.
Hand-poured and Hand-crafted.
Each of our room and car sprays is poured by hand with love at our shop in Breckenridge, Texas. We take the time to ensure each product we ship out meets our quality standards so you can rest assured you're getting our best every time. We love what we do, so you can love what we make. 💛
Family Business.
By purchasing Rustic Charm Candles, you're supporting our small family business in the heart of Texas. From production to your hands, our family pours, packs, and ships your candles.
Some specifics on our Room & Car Sprays:

4 fl oz. bottle

Our fragrance oils are derived from essential oils and are tested safe for use in candles.

Shake well before use.

Always test before spraying directly onto a surface.
Recently Viewed