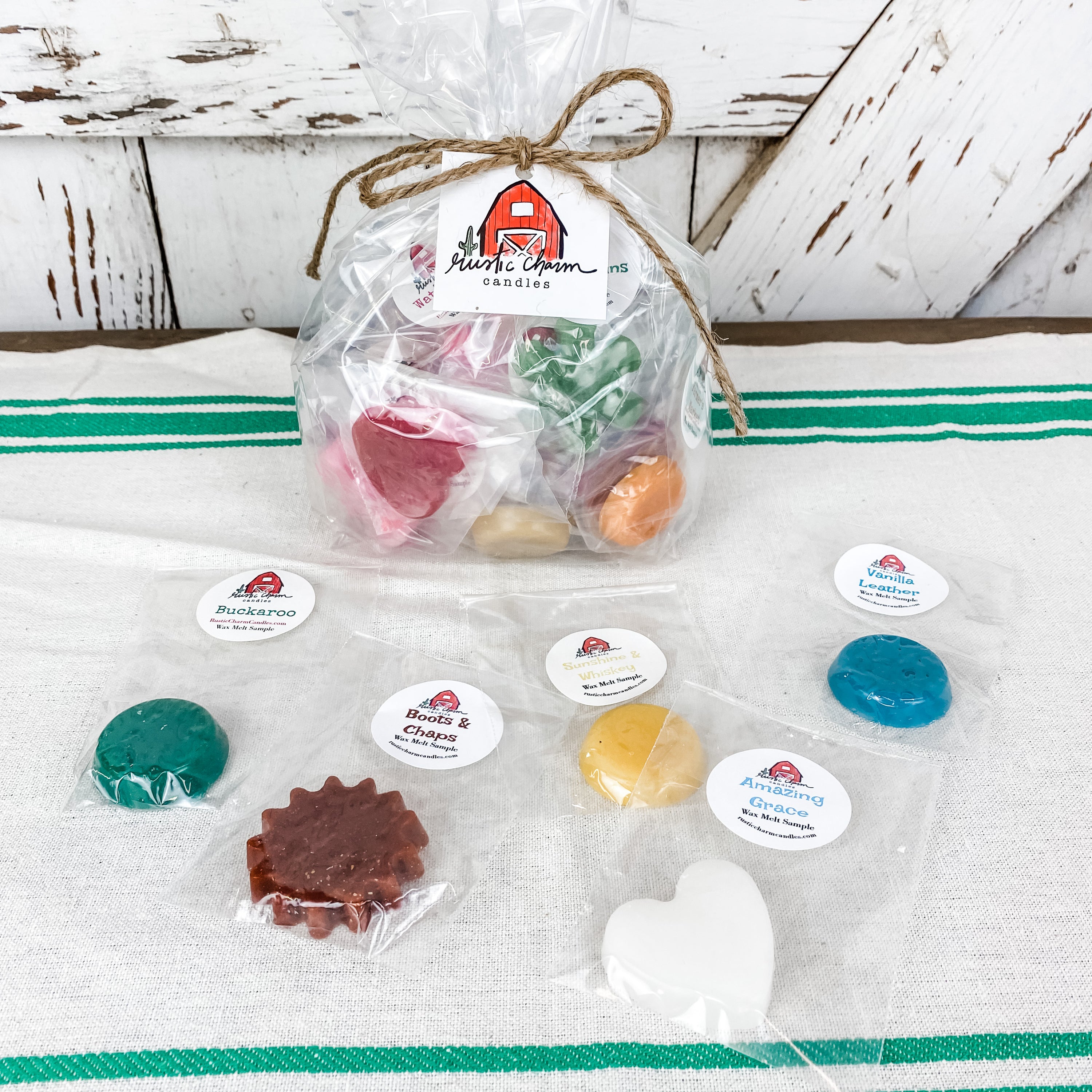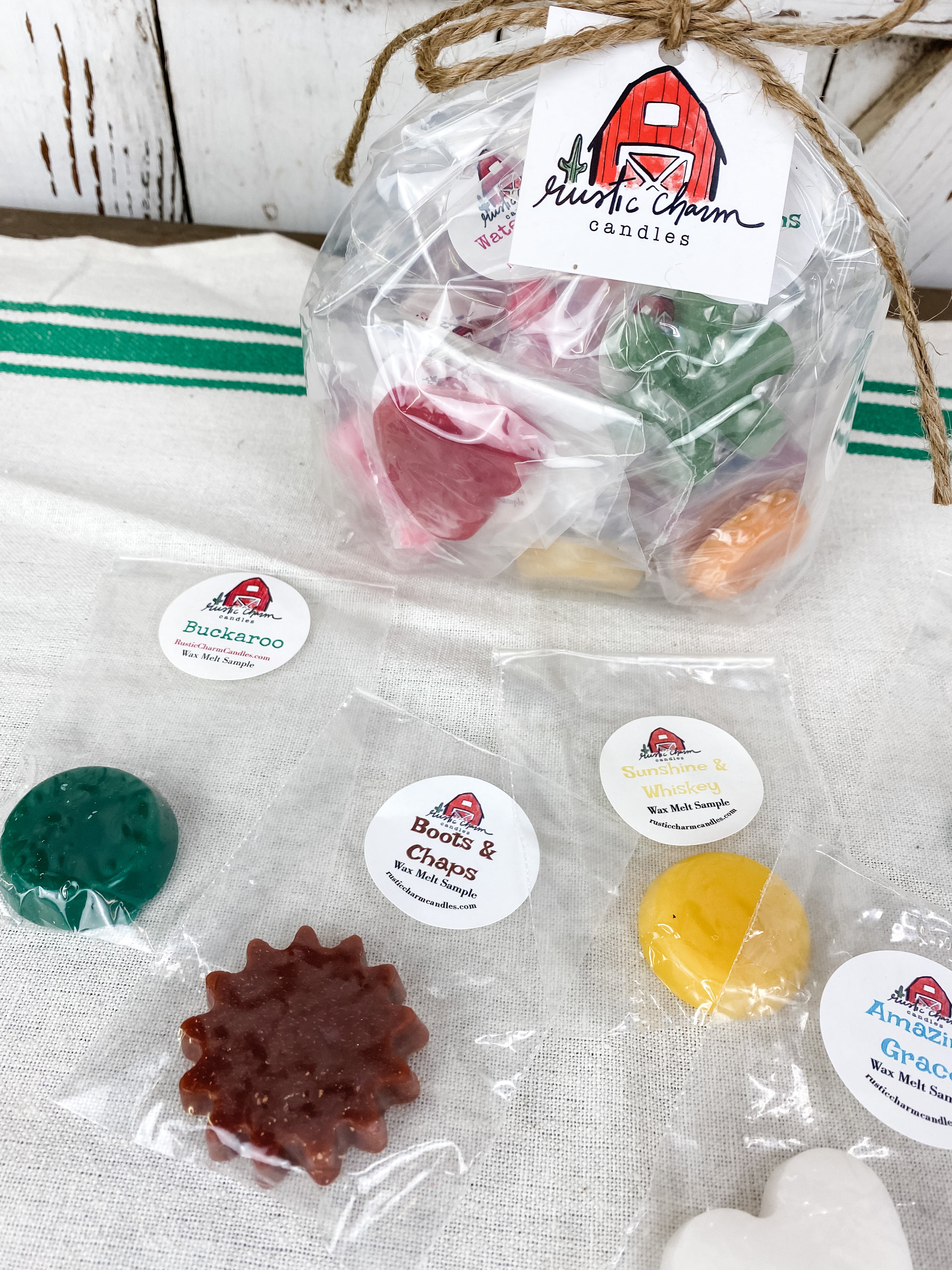 Rustic Charm Wax Melt Sample Pack
Want to sample all of our current scents? This little scent sample wax melts are perfect.  They can be used in your wax warmer and a perfect way to make your candle scent choices! Each bag will contain 20+ samples. 
***If there is a specific scent you are wanting to try, make sure and message us so we can get it in your bag!
Recently Viewed