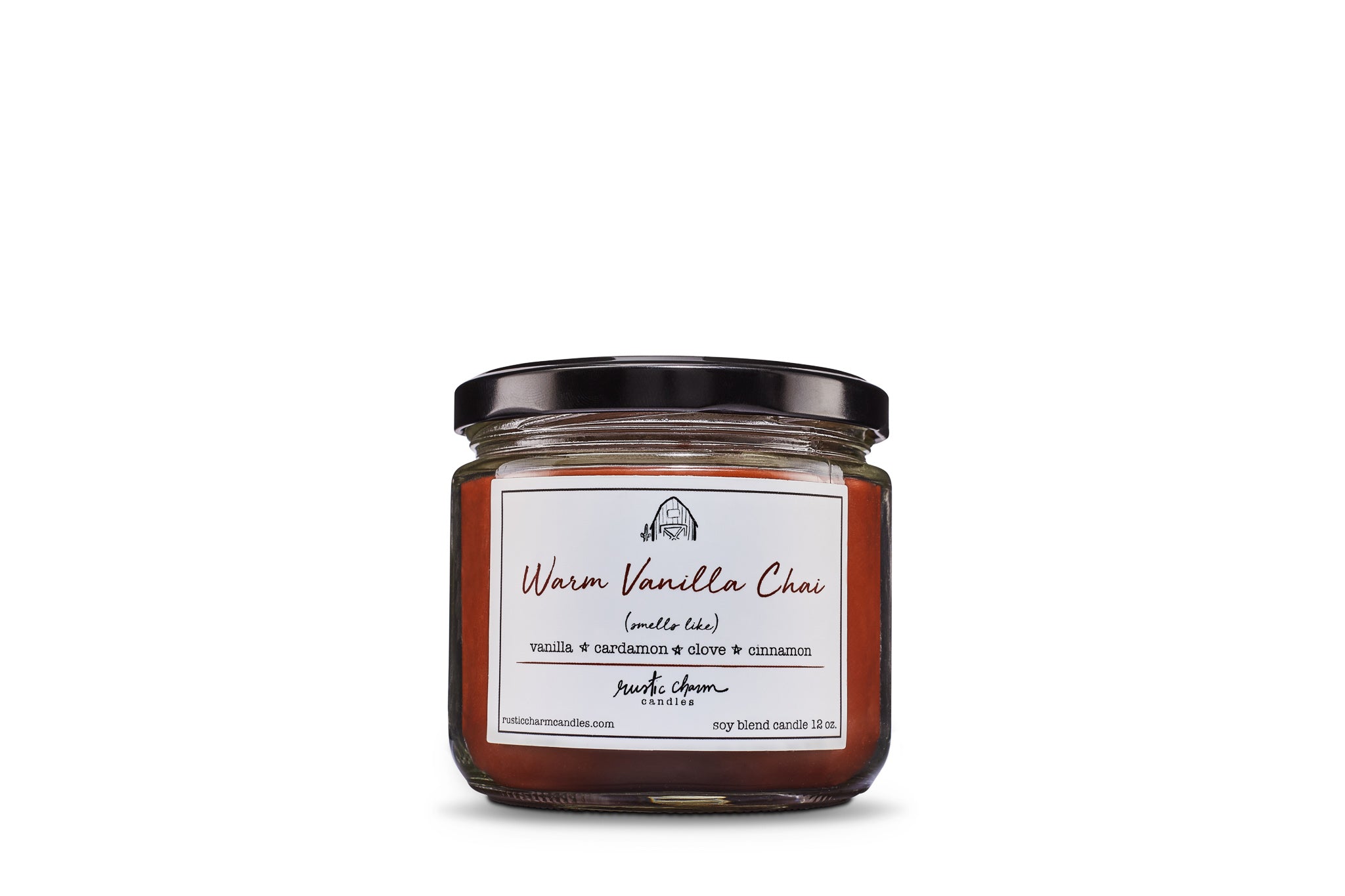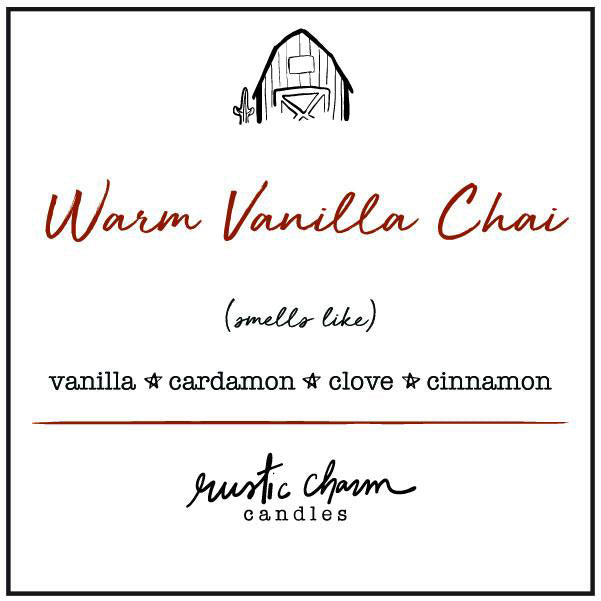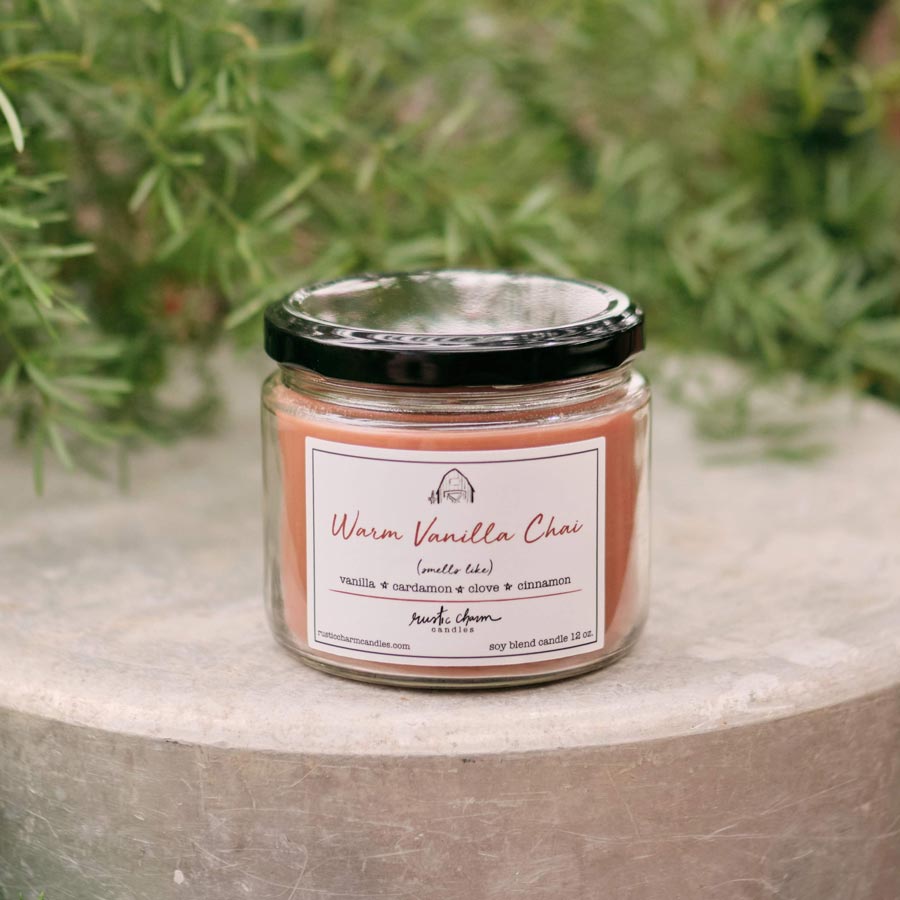 *Winter* Warm Vanilla Chai Candle
Warm Vanilla Chai smells like you just poured a mug of warm chai tea! A delicious combination of vanilla, cardamom, clove, and cinnamon.
About Our Candle Size.
After years of testing and trials, we have settled on 12 ounces as our default candle size. This size jar is convenient for storage while still standing out well on a table, counter, desk, or wherever you place it. This is our longest-lasting candle, looking the best while doing it. We use a cotton wick for a safe, even burn.

Hand-poured and Hand-crafted.
Each of our candles is poured by hand with love at our shop in Breckenridge, Texas. We take the time to ensure each product we ship out meets our quality standards so you can rest assured you're getting our best every time. We love what we do, so you can love what we make. 💛

Family Business.
By purchasing Rustic Charm Candles, you're supporting our small family business in the heart of Texas. From production to your hands, our family pours, packs, and ships your candles.

Some specifics on our 12 oz. soy-blend candles:
Burn time of approximately 90-100 hours.
We recommend burning your candle for at least 2-4 hours each time you light it for optimal longevity and quality of the burn.
We use a soy blend candle wax in our candles. This proprietary blend allows for a clean and safe burning candle with optimal scent throw and burning time. More information about the safety of scented candles can be found by clicking here. 
Our fragrance oils are derived from essential oils and are tested safe for use in candles.
Please note that due to individual hand pouring, the color may vary slightly from candle to candle.
Recently Viewed